What is a Print Audit & why do you need one?
A print audit is one of, if not the, most important elements of a Managed Print Solution and its success. But what exactly is a print audit and why is it important - for both customers and us, as a supplier?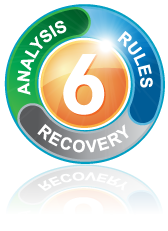 Hardware:
Print audits are conducted using a Rapid Assessment Key (RAK) - a USB-drive-looking device containing bespoke software produced by Print Audit. This software functions from the RAK meaning that no installations are necessary.
Software & Process:
An accurate print audit requires 2 visits; commonly spaced 4 weeks apart.
The Print Audit software installed on a RAK is designed to run from the USB, as previously mentioned, creating a quick and easy process. When conducting a print audit, the consultant will simply insert the RAK into any networked, Windows PC and run the program.
This program will detect

every

networked printer or multifunctional device and provide both an output volume report and a current reading of how much toner is remaining in the machines. From here the consultant will save the report and complete this stage of the print audit.
On the second visit, the same process is repeated.
This allows the consultant to witness a working example of monthly usage and therefore suggest print system changes that are accurate and dedicated to an organisations specific requirements.
What are the benefits?
As mentioned above, the benefit for both customers and consultants is the same: Accuracy.
After a print audit has been conducted, both parties are aware of the current situation and are thereby able to provide appropriate and necessary improvements as part of a complete Managed Print Solution.
Why is now the best time to get one conducted?
Insight Systems are offering a FREE PRINT AUDIT to all multi-device organisations based in London and the Home Counties.
An accurate print audit will undoubtedly benefit any organisation where print costs are less easily traced and calculated.
back